Officers
Stephanie Getz
President
Hi! My name is Stephanie Getz and I am from Malvern, Pa. I came to IUP for the nursing program, where I am currently studying. I joined Delta Gamma my freshman year and instantly felt love and belonging! In DG I have had the honor to serve as director of rituals, primary recruitment, and new members. I eventually became the VP Social Standards and got to help our chapter grow and held honor board meetings. Now I get to serve as President to our wonderful chapter and help them become strong young women and leaders. When im not studying or participating in Delta Gamma I love getting outdoors and hanging out with my roommates!
Delaney Zilla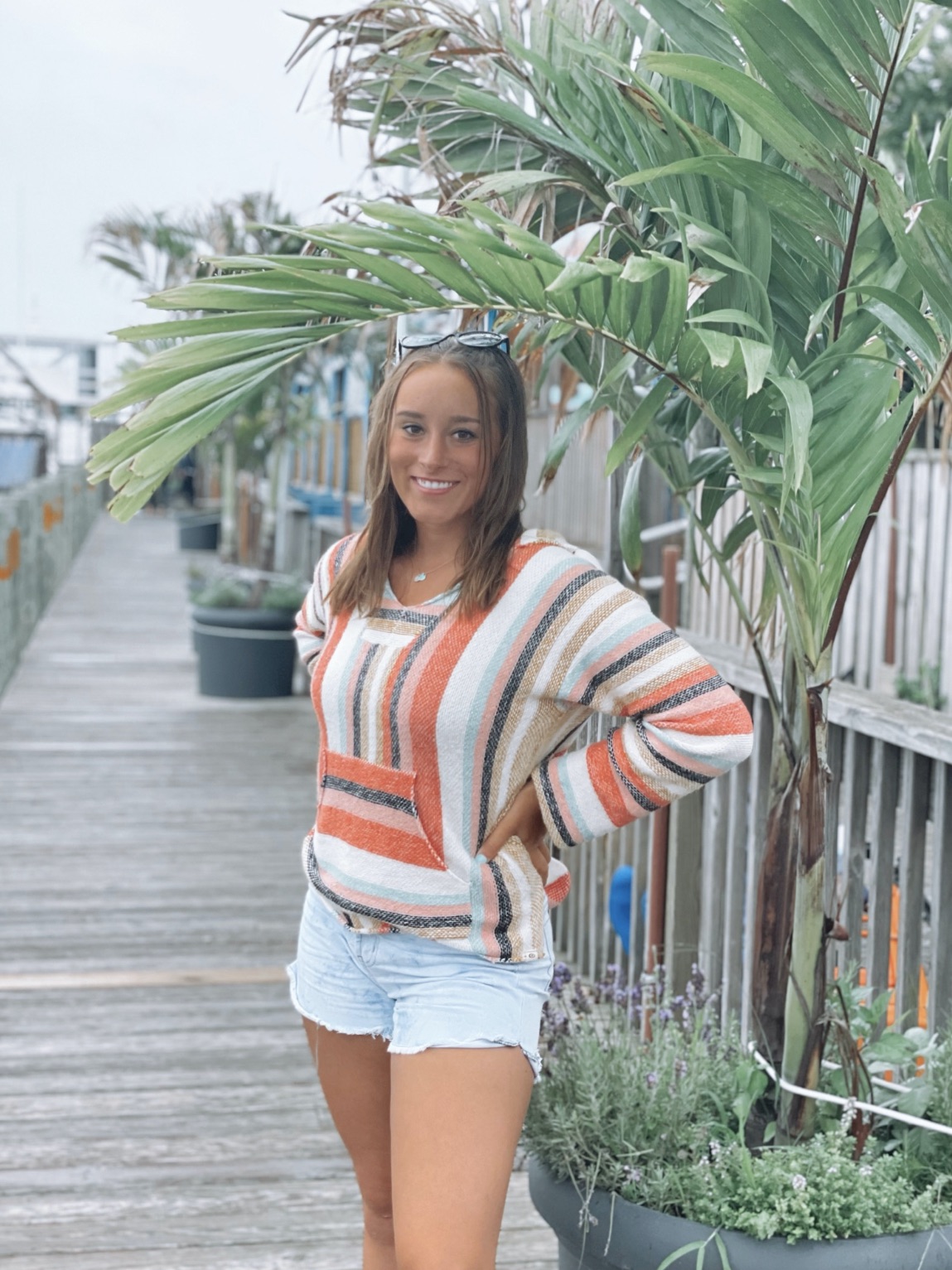 VP: Social Standards
I'm Delaney Zilla! I'm from Greenville PA. I am a sophomore nursing major! I love to hike, ski, workout, draw, go to the beach, and hang out with my friends! I am super excited about taking on the role of VP Social Standards! I always wanted to hold a leadership role within Delta Gamma!
Claudia Cross
VP: Member Education
My name is Claudia Cross and I serve as our VP of Member Education for Epsilon Eta. This is my second position serving on our CMT. I am from Collegevile, PA studying Respiratory Therapy at IUP, currently a junior. Delta Gamma has brought me so many amazing opportunities and leadership roles. I enjoy being a leader and helping our chapter grow.
Ilaria Lazzaro
VP Panhellenic
Hi! My name is Ilaria Lazzaro and I am from Pittsburgh, PA. I am the VP Panhellenic and also Director of Social Events. I joined Delta Gamma in the spring of 2021 which was my freshman year of college, and it was the best decision ever! I have so many sisters that will be my bestfriends for life. Holding positions has taught me so much. I am forever thankful to be apart of the Do Good sisterhood!
Alyssa Goodman
VP Finance
Hi! My name is Alyssa Goodman and I'm a sophomore Early Childhood Education and Special Education major. I'm from Canonsburg, PA. I joined Delta Gamma my freshman year of Spring 2021 and it was the best decision I have ever made! This is my first year as a member on CMT. I serve as VP Finance and I love it! Being an active member on CMT has made me more involved in our chapter and allows me to watch and help us grow! Over the past year, I have noticed growth in all aspects of our chapter and I am so grateful for it. When i'm not hanging out with my sisters or studying at school, I love to travel!
Cassidy Glesk
VP Communications
Hi! My name is Cassidy Glesk, I am a 20 year old, junior from Greensburg, PA! I joined Delta Gamma my freshman year which was spring of 2020. Holding a position in Delta Gamma has been such an amazing experience. I held many director positions before becoming VP Communications and I couldn't be more grateful for the opportunities I have had as a Delta Gamma!
Lenise Moreales
VP Membership
Hi! My name is Lenise Morales & I'm a 20 year old sophomore from Lancaster PA. Delta Gamma has been my home since spring 2021. Since the moment I joined I new I wanted to be Director of Public Relations and Vice President of Membership. Delta Gamma has given me so many amazing opportunities that I will forever be grateful for. I can't wait to see where my positions take me!
Emma Grogan
VP Programming
Hi! My name is Emma Grogan and I am from Allentown, PA. I am a junior and a psychology major. I am the new VP Programming for Delta Gamma! I also hold the senior sendoff position, as well as serving on honor board! I am so lucky to be in Delta Gamma and to have met my best friends.
Sierra Sonnenberg
VP Foundation
Hi I'm Sierra Sonnenberg and I am from North Huntingdon, PA! I hold the VP Foundation position for our chapter! I chose Delta Gamma because I felt so comfortable talking to everyone and felt like I was talking to my best friends! I felt at home and so welcomed. Everyone was so happy to talk to me and it eased my nerves. I am so excited to plan this years philanthropy week! Helping others has always been something I have been passionate about. In high-school I always helped with our one service event that was walking for cancer. It made my heart happy seeing everyone come together and support a cause. I also can't wait to make notes for kids in need of glasses during one of our service projects. I am so excited to take on this position and can't wait to see the outcome!